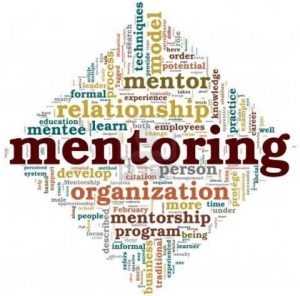 One of the most important mentors in my career and life is Claudette C'Faison, Executive Director of New York Youth at Risk. At the time I was the Executive Director of the New Mexico Youth at Risk Foundation. We delivered mentoring programs for teens in our respective communities. She and I also served on the board of an organization called Global Partners for Youth, which we co-founded in the mid-1990's.
One afternoon, before one of our board meetings in New York, I arrived early to visit with Claudette. My organization was struggling financially and some of my mentors were unhappy with the program. Yet, when she asked me how things were going, I did what I always did. I painted a rosy picture of all the things I was working on and left out the challenges and fears that were keeping me awake at night. She stopped me cold when she looked into my eyes and said gently, but firmly, "You always show up as if you have everything handled and don't need anything from anyone."
I felt like a kid caught with her hand in the cookie jar. It was as if she could see right through me. Then, she used what she saw to challenge me in a way no one else ever had. I realized I was standing in the way of my growth and development and the health of my organization. Instead of being vulnerable and asking for what I needed, I thought I could watch her coach other people and learn from what she told them because it was more important for me to look like I had it all together.
That day she pushed me to think more deeply. I made the conscious choice to allow myself to participate fully and completely. We became true mentoring partners and that changed my life.
I am so grateful to Claudette for her mentorship and her friendship. One of the ways I thank her regularly is I donate $1 from the sale of my book, Aspire Higher, to New York Youth at Risk (Unlocking Futures).
Thank your mentor or mentee TODAY!
(This story is excerpted from my book, Aspire Higher.)
Susan Bender Phelps runs Odyssey Mentoring & Leadership. She speaks and delivers corporate training on Mentorship, Leadership, and Communication.  Her book, Aspire Higher, tells true success stories of business and career mentoring and unpacks the essential elements of an effective mentoring partnership.